Quick update: My computer cord is still not working. So that means my computer battery is still dead. I am using my Mom's computer to write this post and do school on.
---
This is my all time favorite chapstick! First of all don't you love the shape? Also it works better then any other chapstick I have used! They are really hard to lose too. And
Eos
chapstick is organic! How cool is that?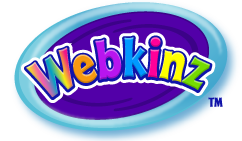 Webkinz
is probably the website I have gone on the most. Although you do have to buy one of their animals[Available
here
] it is a really fun site! Although I don't play as much as I used to I still enjoy going on. They are constently introducing new features and if you would like to keep track of these features check out
Webkinz Insider
.
Well I better go... Tucker is barking and I need to practice piano.