Monday we got a new computer! It is so nice not to be typing from the ipad's tiny keyboard or being rushed to get off my mom's computer because it is someone else's turn or my mom needs to work on stuff. The iMac is a family/school computer but my mom and dad both have their own laptops. I will be limited to some degree on how much I can get on but I will be able to post more and generally be on the computer more then I used to be. So with that news out of the way... How do you like the new design? I wanted something more professional looking but still have a personal blog feeling. :) I love how it turned out! What do you think?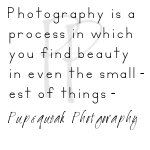 This is the new button! Feel free to grab it and put it on your blog.
ps. I only need one more follower till the giveaway!